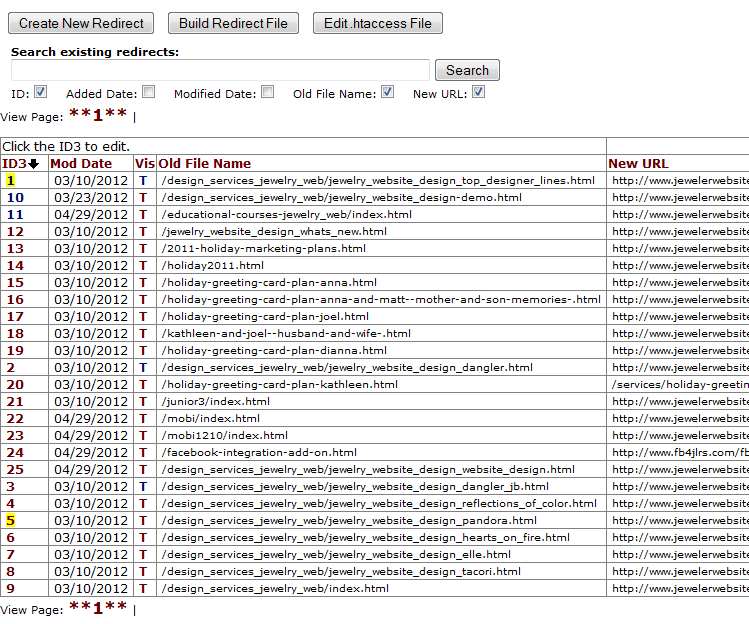 Sample 301 redirect management screen.

This module was created specifically to make the transitions from old websites to GlitterPaw Software painless.

If you've spent a lot of money on link building get the sweats at the thought of moving your website.

This 301 module makes the process easy, assuming you have someone take the time and work through the URL structure of your old site and map them to the new site.

Read more about this on the SEO 301 Redirecting page.