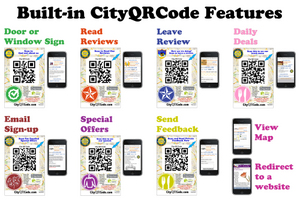 7 Built in QR Code features for the
business directory.


In addition to the product database and user account database there's another very powerful "community" database built into GlitterPaw.

Some websites are using this to advertise their community members, and others are using it to create large online business directories.

Each community member has their own landing pages, which is great for local businesses. Each of these local businesses (venues) can have a set 7 QR Codes for various reasons.

See www.CityQRCode.com for more details.