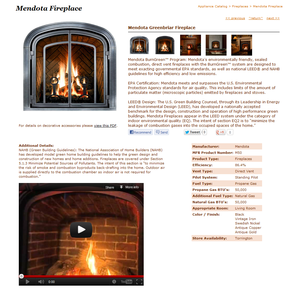 Completely customized product layout.
Through minimal customization you can make the product detail page look like anything.
This example has 2 areas of long descriptive text, social buttons, a video, link to a PDF sales sheet, alternative images and a table of simple specs.
The programming built into every layout, simple or complex, loads all the available product fields. If you know HTML you can rearrange the layout of the detail pages with ease.
Our experience with PHP systems has always been aggravated by endless loading of include files, and difficult to find variable names. GlitterPaw's code wasn't written like that. Instead we load what we need, when we need it on every page so the developer doesn't have to search everywhere.
We'd love to work with developers who are interested in creating product database modules for different vertical markets.