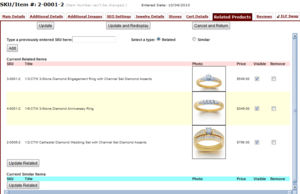 Screen shot of related
items management.


Related items are other products that belong together.

This screen shot shows an engagement ring and matching wedding band. If this was a clothing website it could show tops and bottoms that match.

Similar Items are products that are the same style, as in similar solitaire engagement rings, or similar shirt styles.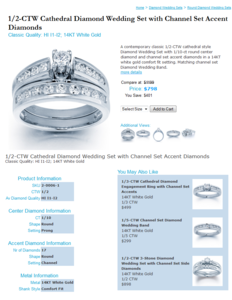 Example layout showing
related items.


In this example to the left you see a normal product detail page with it's related items showing.