Looking to build backlinks?

LOOK NO FURTHER!

This contest module was designed to create tons of backlink organically.

You can tie in customer accounts into this contest module and create a way for contestants to share their entry socially.

You can determine the contest winner by the number of page hits, social shares, Tweets, +1's, or any way you'd like.

All the contest entry pages become a permanent part of your website, which means all that link building will work for you long after the contest is over.

Combine the contest with strategic placement of Product Display Windows and you could feed unsuspecting people right into your online catalog.

The Contest setup screen is shown below.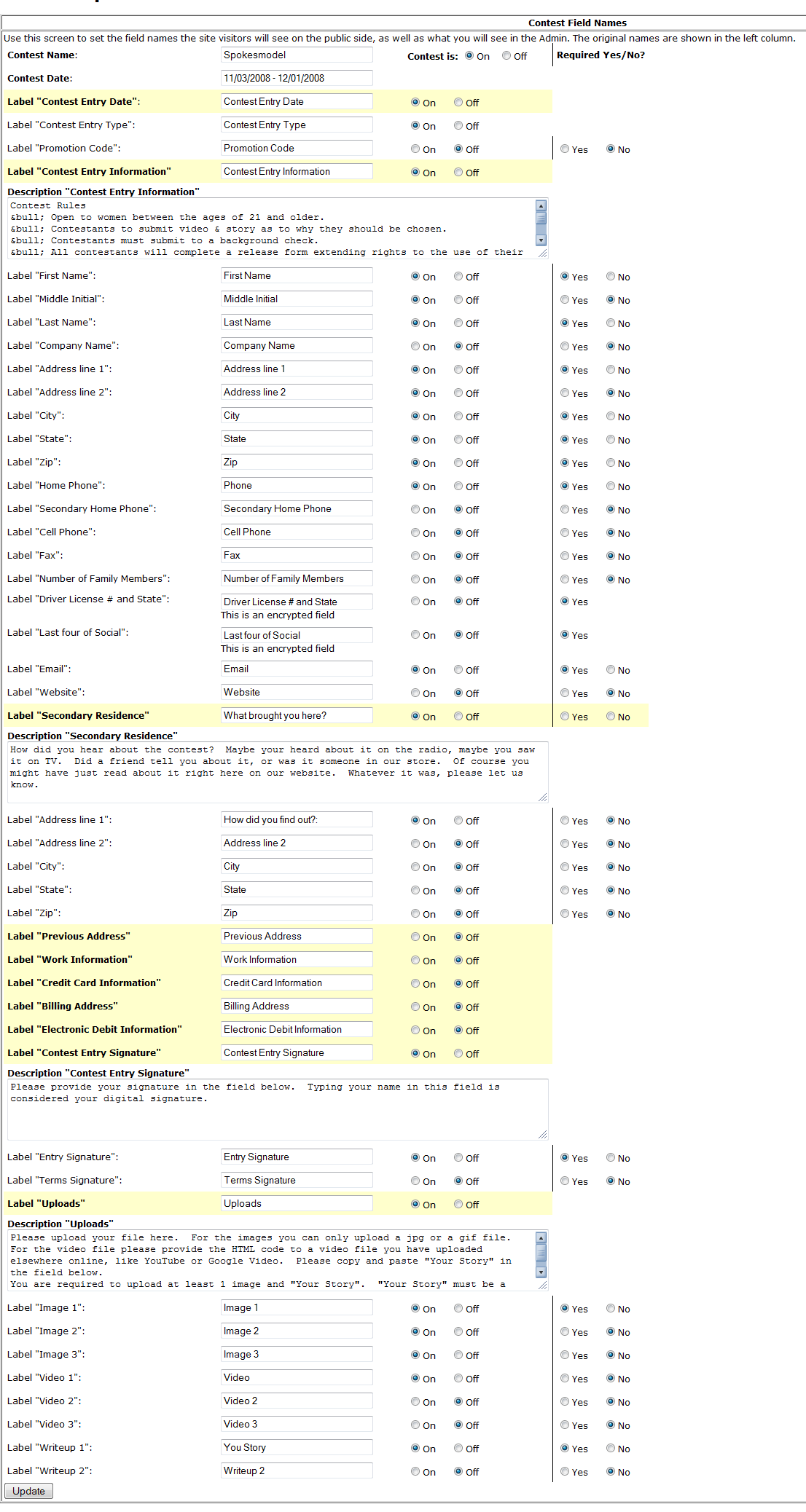 Contest setup screen click to view larger.