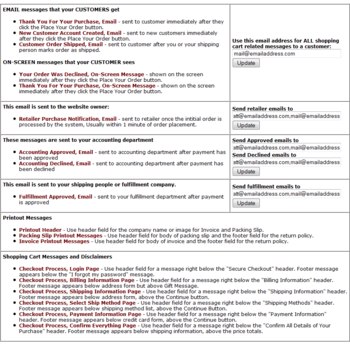 This is the Edit Messages screen as seen in the "Stand".
To the left you see the message setup screens. This is where you would set the on-page messages as well as the email notifications that are automatically generated to the staff, and to the customers.
You can also indicate what email address each message is sent from for each email group type.
GlitterPaw has the ability to send thank you messages, purchase notifications, accounting notices, and fulfillment requests all to different people.