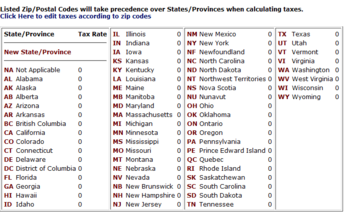 USA States and Canadian Provinces are built in.

While local governments are still debating the internet taxation situation, GlitterPaw Software includes all the US States and Canadian Provinces by default.

You can add new taxation locations, or delete anything listed. Tax will be included on the order for any state you indicate a number other than Zero.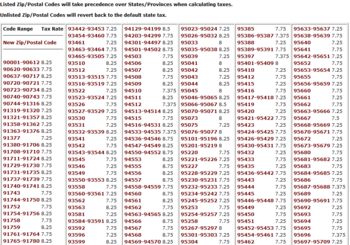 California Local Tax Table Built In.

Some states have more challenging local sales tax methods, like California.

GlitterPaw Software has the ability to set taxes according to zip code. An older tax table for CA is included so you know how to set up other local tax zones.

If you don't need the CA tax table you will have to manually delete it, otherwise you will need to update it to the latest table manually.