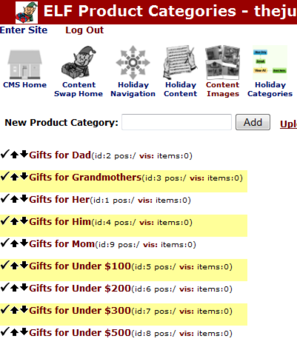 Sample of Holiday Categories.

This feature really was created with the holiday season in mind.

The screen capture to the right shows an example of the types of categories you could add to the system, which would then only be available when the Content Swap is active.

When activated, these extra categories would appear wherever you designate them around your site. That means they can appear in a drop down menu or as part of the right/left navigations.