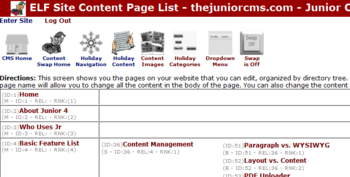 The Swap Content Edit Screen looks similar to the
regular edit screen.

All your initial content is imported when you first enter the content swap system.

When you need to make changes you simple edit the individual pages just like you edit the main content of the site.

Want to reimport the main content? That's easy on a per page bases bu just clicking the re-import button (not shown here).