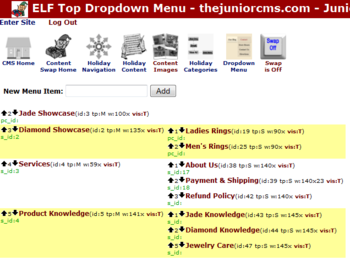 Dropdown Menu Swap.

Swapping content on your pages isn't enough, you also need to have an easy way to lead your website visitors to the pages of swapped content.

This is especially important during the holiday season when you need fast short cuts to deals of the day or special offer sections of your product catalog.

The content swap allows you to rebuild your dropdown menus and have them work completely differently when the swap is active.